Yet again I jumped in with only a partial plan on my knitting... but again that isn't anything new.
So explanation as to what the hell I am talking about...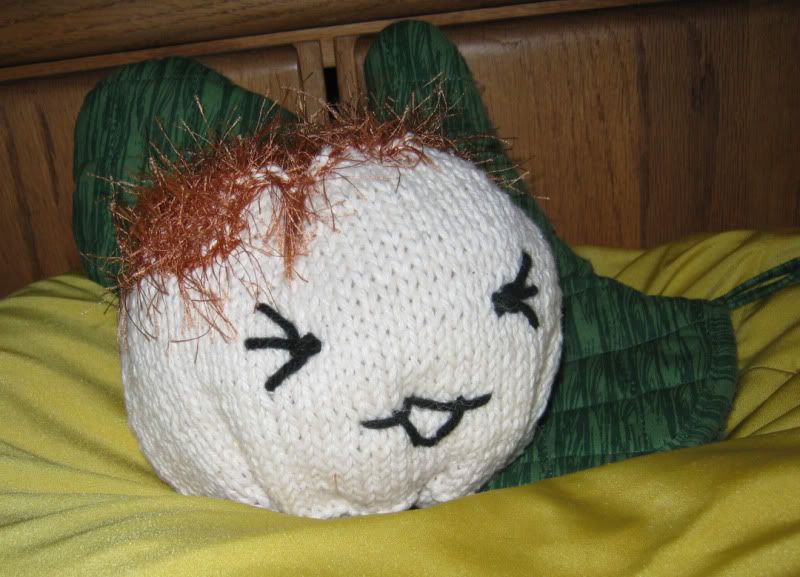 This is not... I repeat not a bodiless head. It is a flaming marshmallow comet.
I have learned through this experience I am learning how to make flat round bottoms and tops. I will continue to experiment and figure things out. Yes I could have read more and figured more out but I love to jump in both feet and run on water.
So I will show more as I continue to explore my toy making experience. And I will continue to enjoy it.