Wow... I am loving this scarf. I am loving the experience I am having with it. Knitting it is soooo much fun for me.
I actually have the scarf part done, just have to sew up the pockets and add the buttons. Which, as we all know, takes me forever to pick out the perfect button.
Now this was after a moment of, 'what the hell happened here.' I had a definite moment of I missed what I was doing and laughed out loud for a good couple of minutes on it.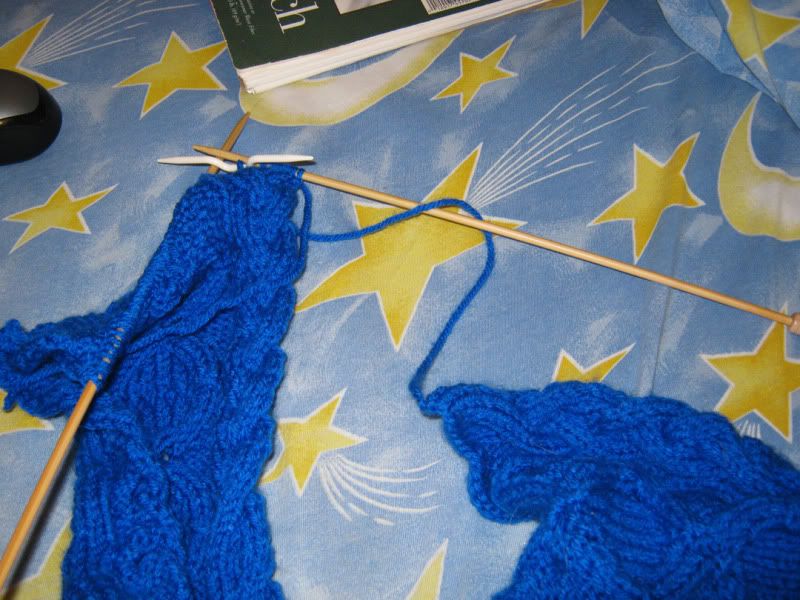 Yes, ladies and gentlemen, I knitted in the cast-on tail of the scarf here, instead of adding the next ball of yarn and had to tink it out. Now this actually isn't that abnormal to knit the cast-on tail but it is abnormal for me, so far into the scarf. I was on the last little section of the scarf, only about five repeats of the pattern total.
Just thought I would share. Awesome Day Blessings to you all.