So I thought I would show off the loverly present I gave my roomie. It was a lot more hand sewing than I prefer but that is life. I think it turned out pretty cool and she is wearing it.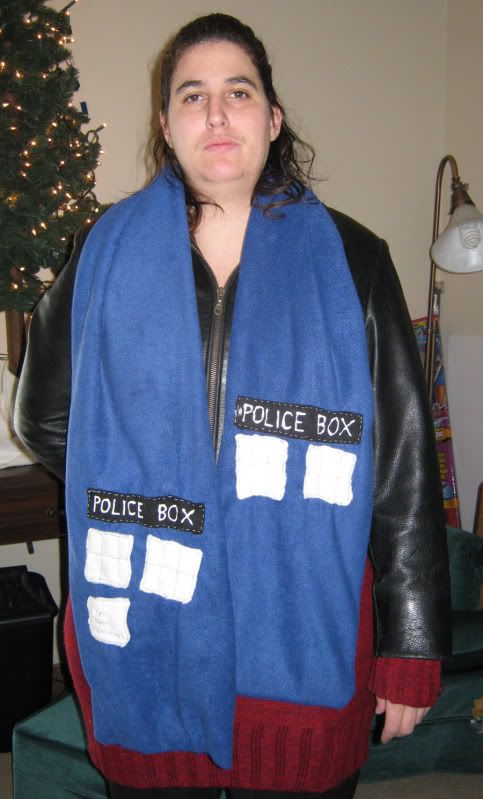 Now here are the details of it... the full scarf.
and in this one you can see I actually sewn letters for the little notice.
I attempted to do the same for the Police Box at the top but I screwed that up so I sewn on the black peice and did puff paint, because I would have killed something otherwise. Hope you all enjoyed this little show and tell more stuff to come.