I got the Christmas Spirit this week. So feeling like I might have sucked it out of my roomie because of my lack of one up until Monday previous I decided to put up the scraggly fake tree I own and put all the presents we have underneath it...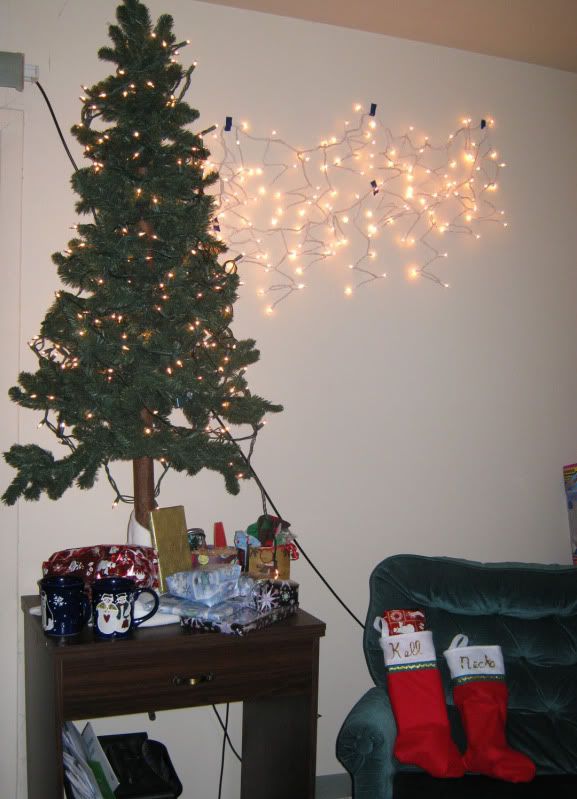 There is every gift that is wrapped and a few that she had gotten from other people but that looked really cool in their packaging.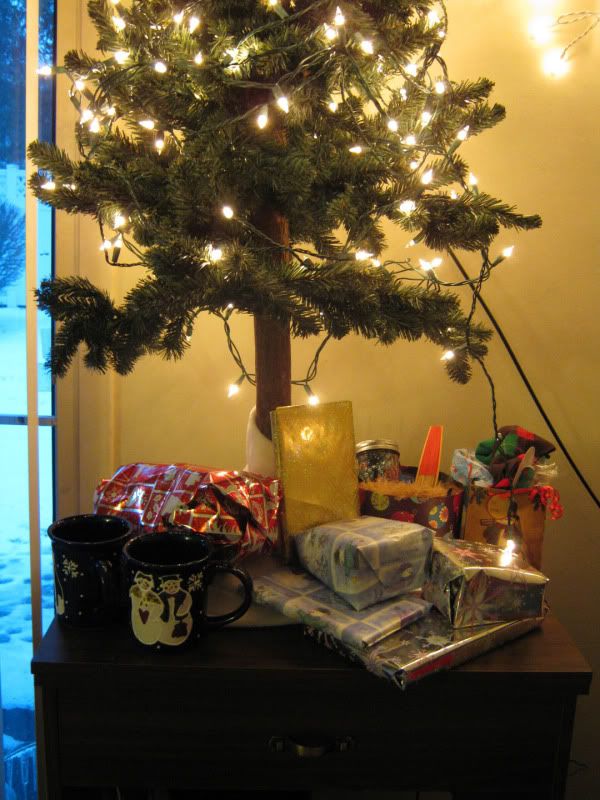 I know kind of pathetic but it is cool. Next to it is the stockings for my roomie and an ex-roomie who still lives in town.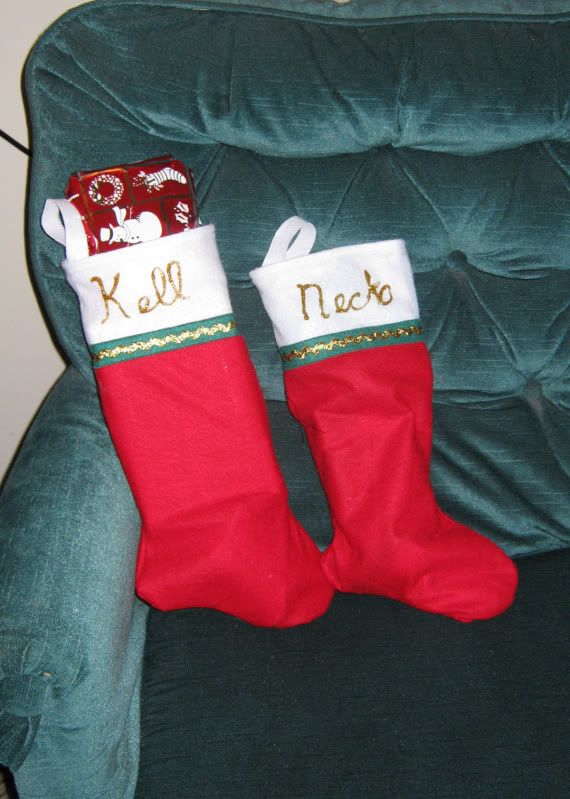 What can I say I like giving gifts. It makes me happy to give people wrapped gifts and watch their faces light up when you give it to them completely unexpectedly... a little surprise in brightly colored paper.