I spent money the other day.
It was on something good and worth the money. I will use what I bought a lot but I spent money.
What did I spend money on? Well... I know that Leanord approves of it that is for sure, and I did use them a bit this weekend to do some gauge swatching.
Yeah, I got myself the Addiclick set. They are like butter.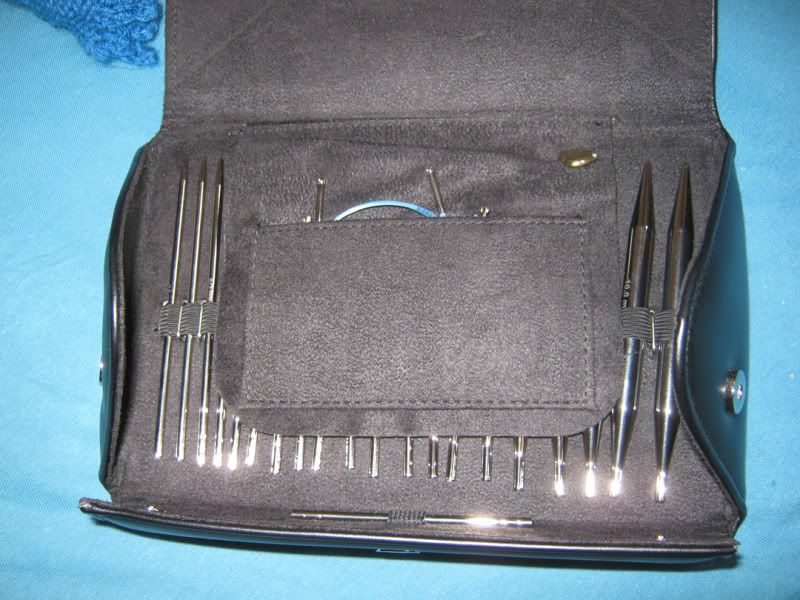 There are all the parts, the cables that will go between the needles, the extenders and the needle gauge.
And of course the needles. Oh, they are nice to knit on, really they are, very very nice. I do know my first project I am going to knit on them, I just need to decide on the yarn and the color. Oh I can not wait.