Okay... I know it has been a while, again. But I have a really really really good excuse.
I have been knitting, a lot. Stop laughing, it is the truth. I have and I have the picture to prove it.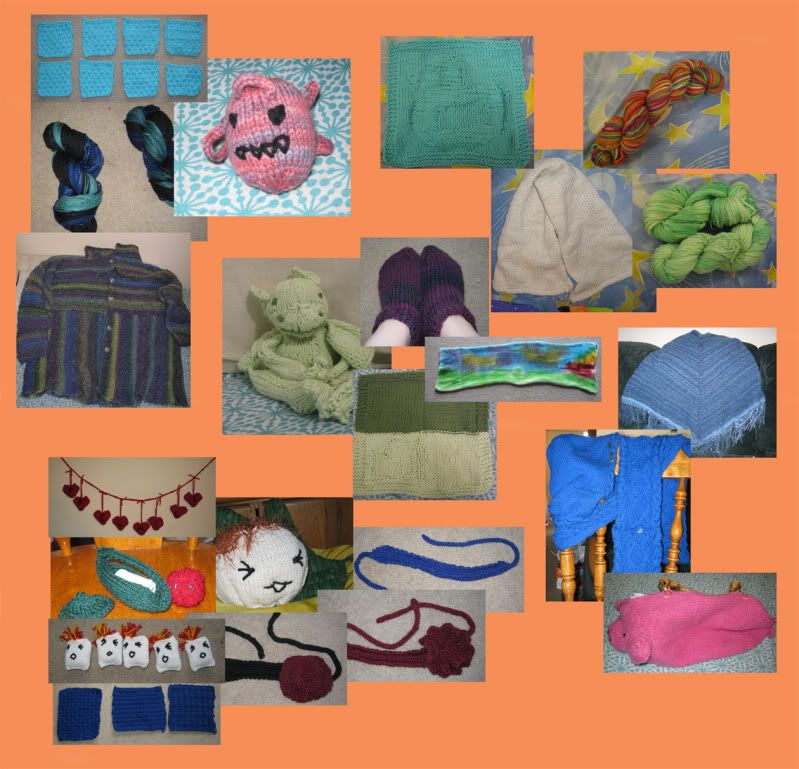 Yep in the last three months I did all of this... mostly. The sweater was just sewing on the buttons and weaving in ends but the rest of it I did, and now my shoulder is letting me know too. I am trying not to knit for the next couple of days. A lot of pain in my shoulder.
But that is what I have accomplished and it was fun. I enjoyed it.