I finished it and it was loved.
Yep, I finished Cecil the Cephalopod. Originally he was Ollie the Octopus, because I couldn't figure out a name to go with cephalopod, but then someone I worked with said Cecil and it just stuck. I love it.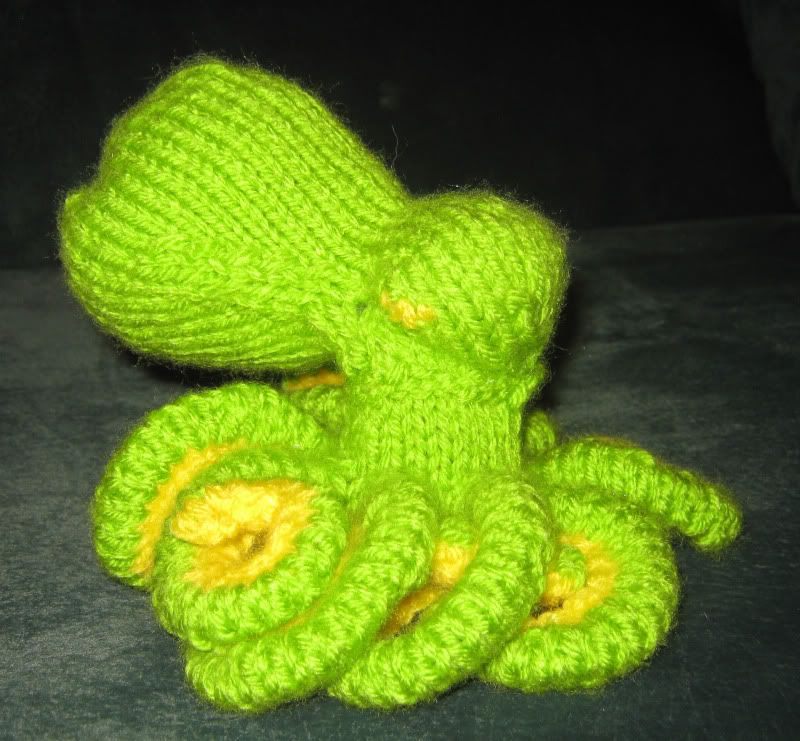 There he is. Oh yeah, I had fun making him too. I so want to make another one. I am thinking for a swap I want to do in December.
The hardest part was connecting all of the arms. They were all done separately. And well I couldn't resist a little picture for my friend James....
You get the feeling he is just thinking that this could not be a good thing.
Leanord also liked him... once he was completed.
I keep making friends and sending them away. I am going to have to make some friends that can stay soon or Leanord is going to rebel.