I know... I know... it has been over a week and no updates on any sort of string or ferret projects.
Well, the world off-line has been running me a little bit ragged, but I am feeling much better.
I am working on getting my space a little more organized and I am taking my time with that. I am not rushing through it this time, so that it might actually (crosses fingers and sends out good energy to the universe for this) stay a bit more organized.
Work has also been keeping me very busy... forty-plus hours a week. But I have been making pretty challah, I think I spelled that right.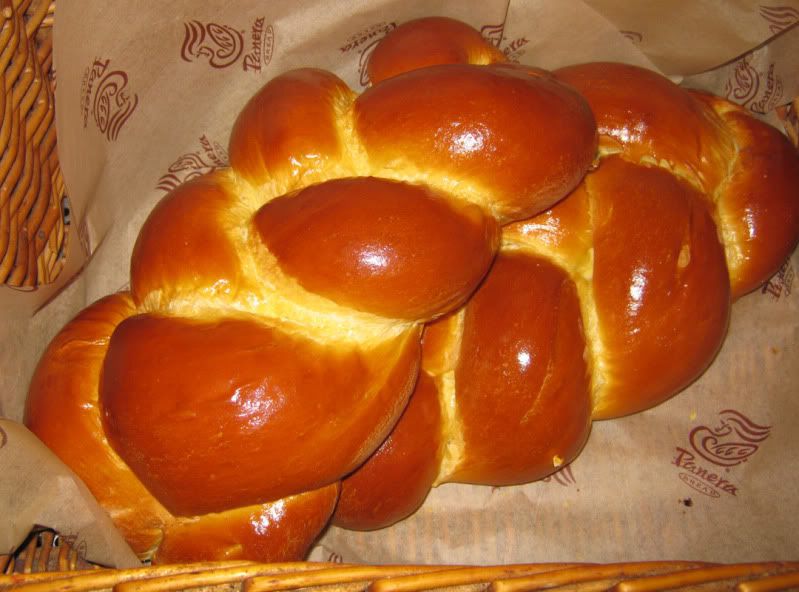 But I have been writing a touch too. I can't show off my knitting yet because most of it is for gifts... when I get a touch further on my sweater (beyond three rows and connected in a round), I will show off that a bit.
Until that time,. enjoy a bit of creativity over at
Furry Slinkies
, there is some ferrety fun going on there.