Okay I wanted to work on a different project tonight...
...but I didn't.
I wanted to show how far I am right now...
...but I'm not.
What I did work on tonight as I watched the new
Frightnight
movie was work on some blanket squares.
No they are not very big and yes I am going to have to make a ton of them to make the size I want to but that is okay.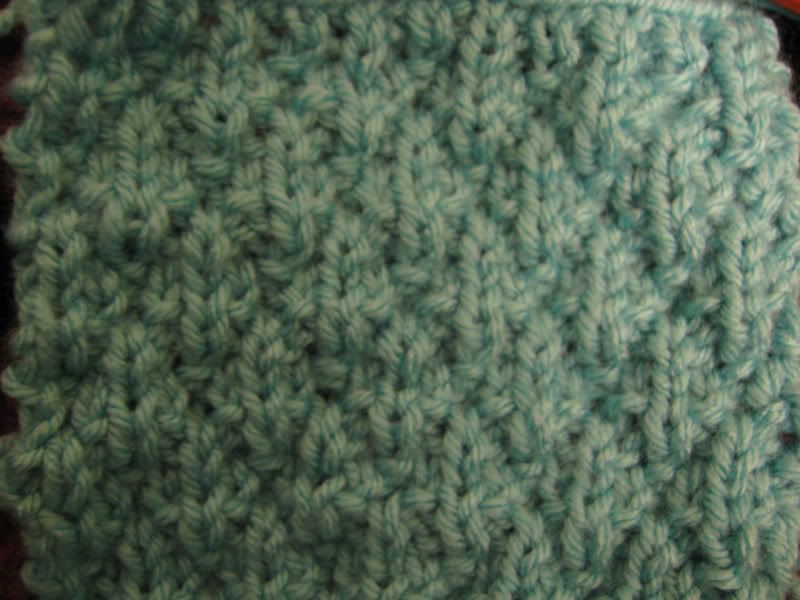 Here is a close up of the texture of the squares. It is really an easy knit for me, which is nice. This is what I am planing on knitting for social knitting, at least until I get my non-dyed yarn and I start knitting the blanks for my experimentation dye project.
Now why I am I not posting other pictures? And why did I not work on the project I really wanted to?
Because I was watching the movie with my roomie and sat with her for a bit afterwards and what I want to work on is actually her birthday present. She knows what I am making for her, a poncho, because I totally blitzed and let it slip, but she doesn't know what pattern or what yarn I am using. And dangnabit I am not going to share that with her. She will be surprised somehow with it.
The other thing that I am trying to keep on the back burner right now is the fact that there is something I want to knit for myself. A sweater, I know, I hate knitting sweaters. But it is a fun sweater and I am going to give myself a goal of three months to knit it up. It is out of the book
knit, swirl!
by Sandra McIver.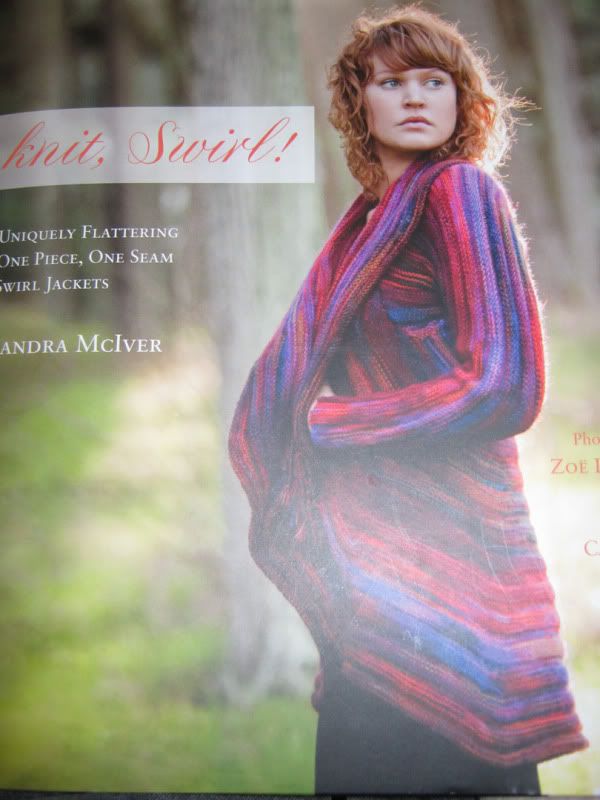 And I think it will be a lot of fun to wear. It is the first pattern in the book and requires over 2000 yards of yarn. But I know I can do it and I will wear it big time... so that will be my next big project. I have some other little ones floating around but that is my big one.
I do have some other stuff to share but they too are presents and I want pictures with the receivers before I actually post pictures here. So they will have to wait. Specifically Ian's Toss Game, Flower headbands and the 60th Sweater (I know I finished it.)