Almost two hundred rows.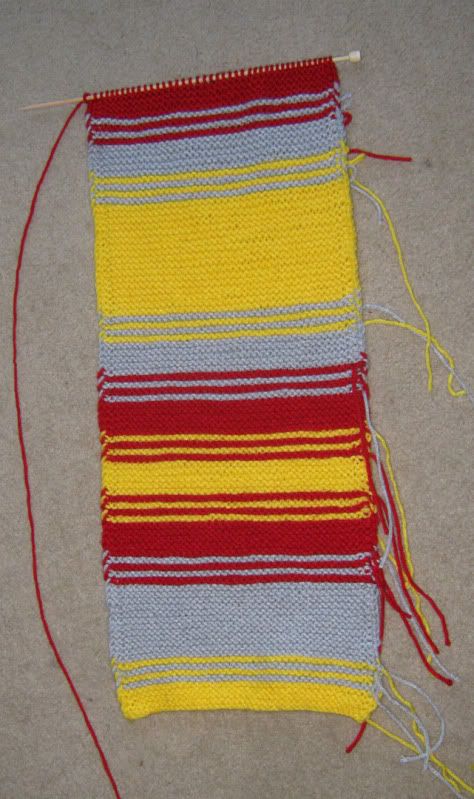 Yep, defiantly further on it that need be.
Other Accountability News...
Had a rough week last week so I did not put any real accountability up... did a little bit over the weekend, got a touch over half of what I wanted done.
This weeks goals...
1. Over 250 rows done on my Dr Gryffindor scarf (shown above)
2. Finish the experimental slipper set to see if it will work for the others
3. Knit up the girls costumes
4. Finish the posts for the roleplay
I know I can complete all of these things. Why? Because I am beautiful and strong and creative.