Well… here is the Harry Potter post… I am nuts about it right now. I know I know it might just be a lark but I do want to put up some ideas I have… see what people think.
I am reading
Harry Potter and the Sorceress' Stone
watching the movies and thinking about knitting projects. Yeah I want to do knitting projects for Harry Potter.
But I am wanting to go to the next two movies at the midnight shows… and I want to go dressed up. Now the question comes whom do I dress up as.
This is me… yep in all my totally not made up look.
So I am trying to figure out whom I should dress up as, whom I would look the best as…
Delores Umbridge.
Molly Weasly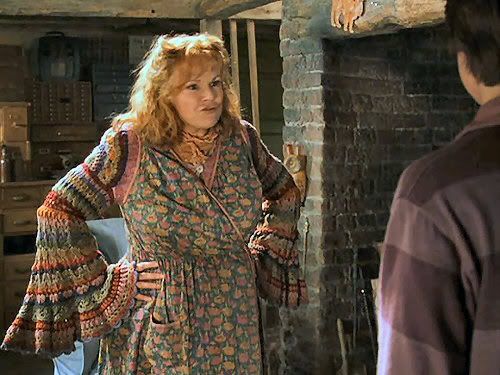 Professor Sprout

Professor Trelawny

So please put in your two cents worth, because I will want to do this right. So… any way off I go.