Well I finally got some computer work back. I love my friends.
Now… it is time for knitting rainbows.
It started with yarn and went from there. I wanted a shawl. The only reason I did not do a triangular shawl is because I don't have a long enough circular needle in the right size.
*le sigh*
So I went rectangular…
I like this particular pattern a lot and find it as something I am going to work with a lot. Or maybe I will work with drop stitching a lot… one never knows what it will turn into. But this is how far I am now… I will however finish this shawl by the end of the month.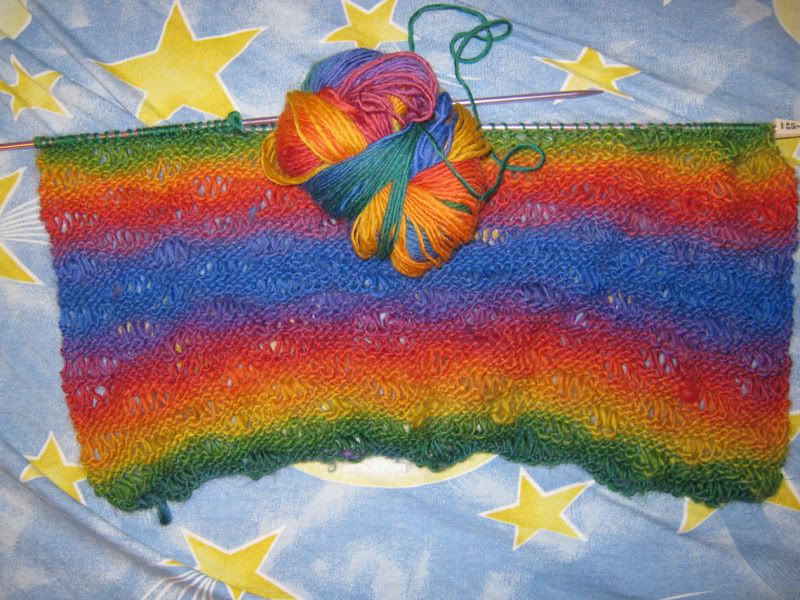 Well now I am off… to knit further and watch Harry Potter.
Oh I am so loving Harry Potter right now. I have gone so geeky fan girl… but that is for another post…
Tantalizing isn't it.