Hey there… an update on my knitting with a little side of ferret.
Yeah I know, not a very big post or anything real recent for the last weekish, but I do have some big stuff coming up. I have sufficiently cleaned my room up and will be posting pictures and asking for ideas on decorating and what to do with my cork-board. Also I want to decorate the front area of the town house for Halloween/Samhain/Day of the Dead. So I soon will be posting pictures of the front door so people can see and maybe some sketches on what I am thinking. I am on a tight, tight budget this year. I also am over due on the picture of my wonderful haircut. But here is the knitting experience I have been working on with movies and podcasts…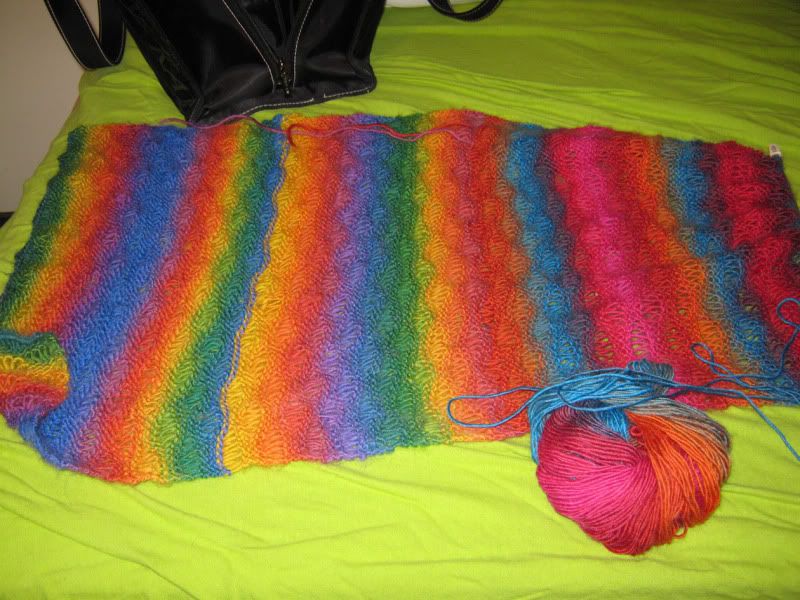 Isn't it coming along nicely.
This is my typical knitting bag. It has a couple of knitting books, the knitting, and all the little accessories in it that I need to do things. I tend to, if I am out for a bit, add my iPod or computer along with a book to read.
Next to my 'string play', I love my ferrets. I love them. Getting pictures of them is difficult. They like to move just as you push the shutter. So I try and get them when they are sleepy or sleeping. I just don't like cage bars in the shots so it takes a little finagling.
Holding the camera over the open cage top and hoping you have the right angle. Yeah that is me…

They are slowly waking up in this one.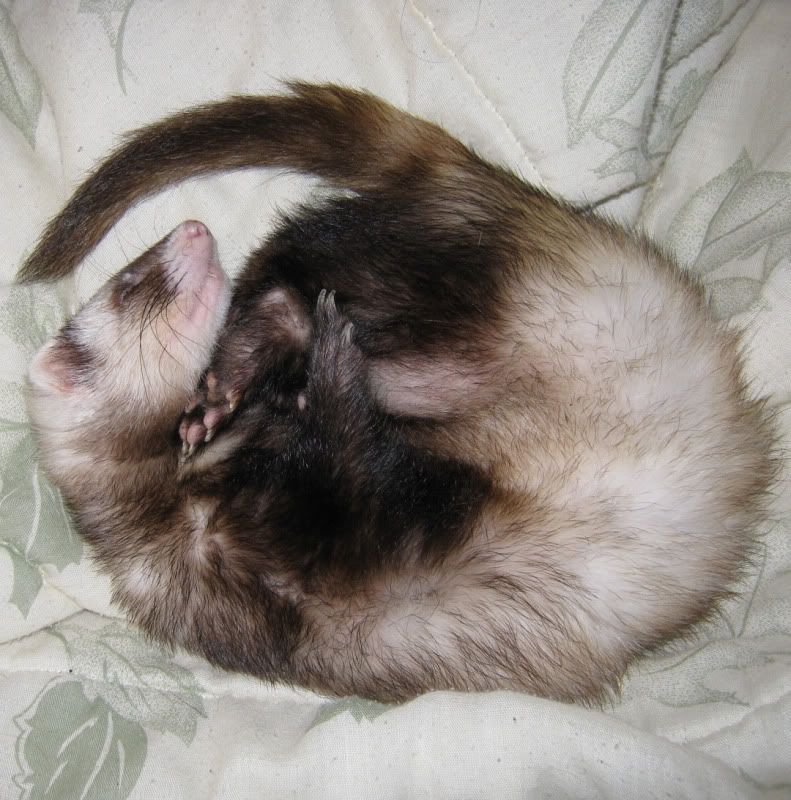 She just looked so cute… I had to take a picture of her.
This however is a rarity… willing to hold still for a picture full face on. And this is 'lexi, full name Alexia. The other more active one is Chavi, my little bundle of springs.