mwahahahahahahaha!!!
Okay here it is... some pictures I actually took a little bit ago. June 15th to be exact but I only now have had the opportunity to work on them and share.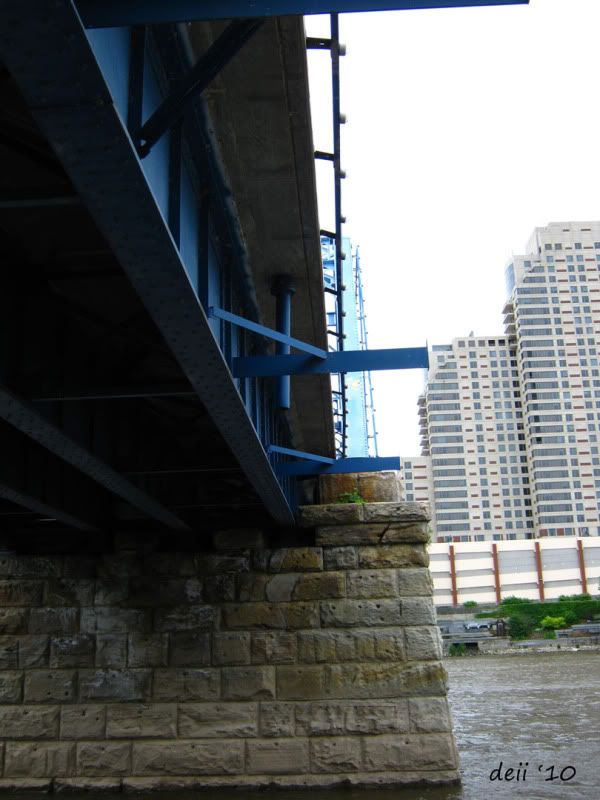 A wonderful bridge in downtown Grand Rapids Michigan that is great picture taking material. I love the color blue and this walking bridge is a great blue.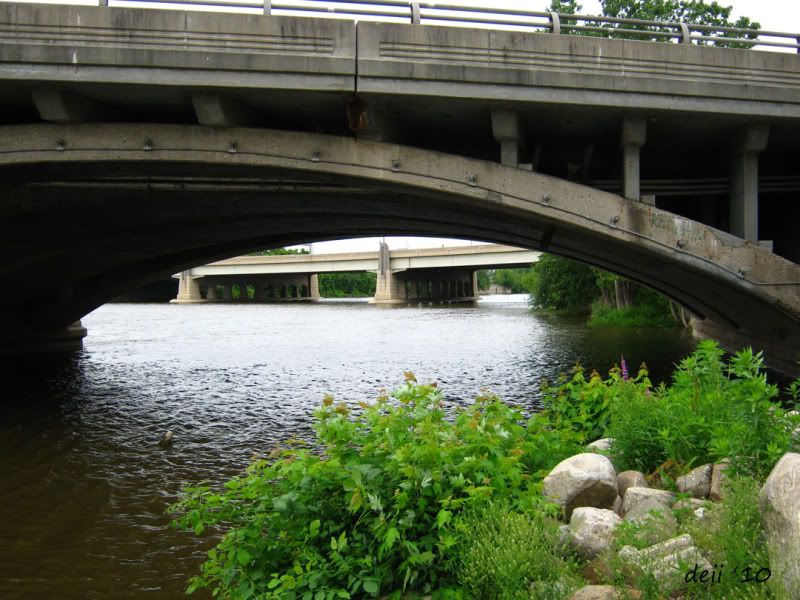 This is another spot in the walking tour that showed up. It is a great view point.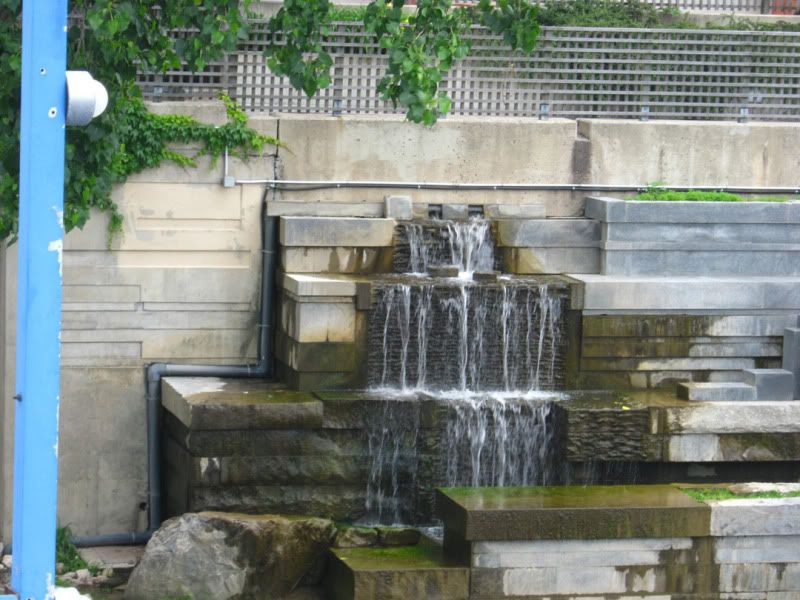 This is a fountain that is next to the blue walking bridge and one of my favorite places to walk in downtown. I have a ton of other pictures of that one but I will put them up on another day.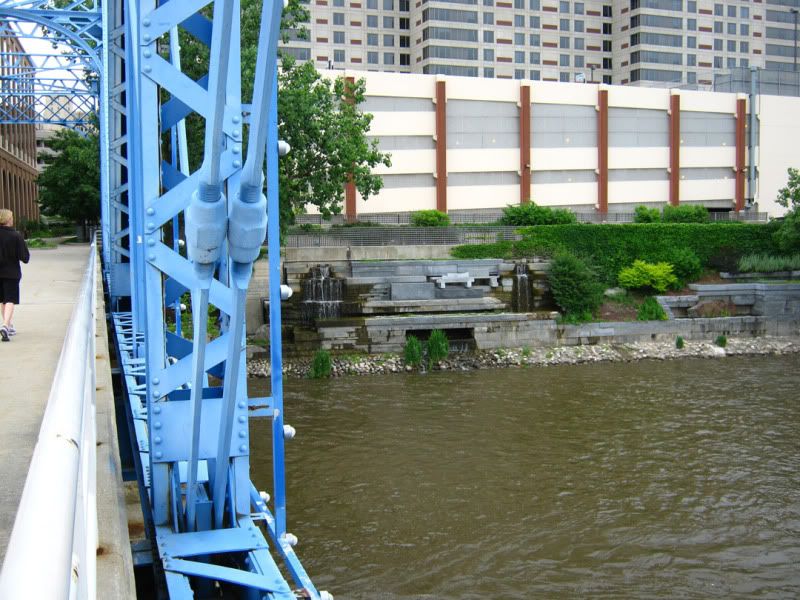 Here is the wide shot of it. It is actually the full wall below... the only unfortunate thing is that I can't walk right into it. I would love to get some shots of someone actually on or in that fountain.
Another thing I like to do is look up. Yep I saw this wonderful little bird feeder up there and thought it was a great shot, so boom there you go. I will also have some more looking up shots coming too. But I do not want to over flood my accounts.
Well I hope you enjoyed. There will be more pictures and projects coming soon. If you are interested in some of my other artistic and photographic works, check out my Deviant Art site.
Fuzziekit DA Style