Okay just a run by on… quick show ya what is going on in my world of string.
Those are the shoes so far… need to be felted but that is tomorrow. I am a little nervous but I am sure they will turn out.
And then I have also started my boredom scarf one.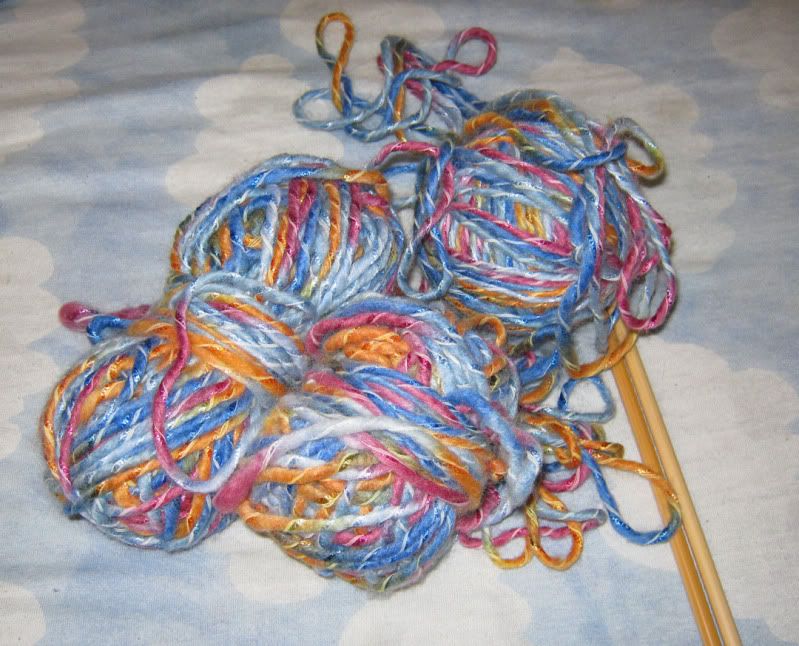 That is the yarn and I have a pattern I am using. We will see how everything turns out. So off I go to knit.