Well another good day… and one more tomorrow. I do have a bit of a plan for this coming week but first pictures.
I went out to my brother's home today. It is a wonderful little cottage that they are almost finished converting into a full time home, not very big but nice.
I also got to see my little nephew… he is just adorable.
Here he is 'driving' the boat with daddy. So cute.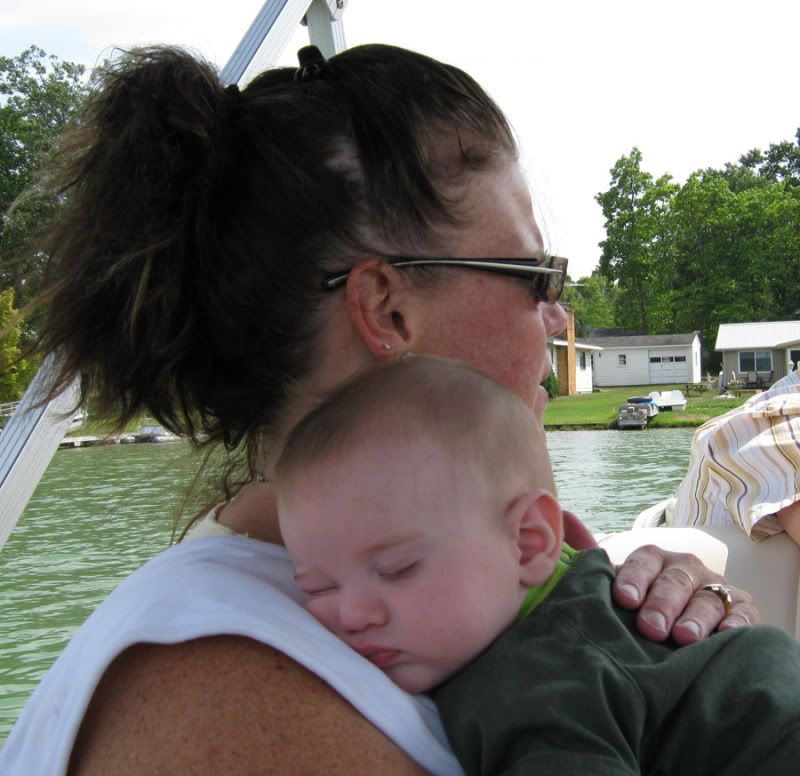 And then after about passing out in my arms as I fed him… he passed out in mommy's arms.
It was a good day, busy, fun to hang with my bro and mom and her hubby, my sister in law and my about six month old nephew (I think that is how old he is).
We had pizza and I got gifts, a really cool picture frame from my bro and sis-in-law. I am feeling really good today. Also the roomie got me a gift, a nun chuck for my wii, needed that second one. So I am happy.
I did not get any further really on my knitting but hopefully tomorrow I will have the first slipper knitted and stitched together. I also want to have the first fifteen pages of my graphic/illustrative story quickly sketched out.
Wish me luck…
Now the following link is the picture I was working on yesterday before I went to bed… go check it out.
Paden Fitzgerald